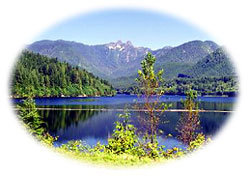 We are located in beautiful Vancouver, British Columbia and specialize in custom embroidery and Screen-printing and logo solutions for small and large sized businesses. We also provide digitizing services to garment stitching factories.
The company objective is to provide high quality products and services at competitive prices, combined with customer service excellence. Our all-electronic design process means quicker turnaround time, resulting in significant time and money savings.
In addition to our core business, Divine Digitizing has also launched a personalized gift collection under www.DivineAngels.ca
We also do personalized embroidery for gift giving.
Divine Digitizing's Design Manager, Marietta Perera received specialized training with Tajima, a leader in the embroidery design industry and has significant digitizing and creative experience with leading edge companies in North America and Asia. She has been in this industry for 30 years.
We look forward to projecting your image with your company logo Embroidered, Screen-printed on apparel or Created as patches & crests.
"Your Image Is Our Priority"
We support the following non-profit organizations: